The German Life Sciences' market is booming! The largest growth drivers are the ageing population and the digitization of information for a more intelligent client retention. Professionals and managers are increasingly scarce. Companies receive a large number of inappropriate applications and the selection of suitable candidates uses a disproportionate amount of the company's time.
With its Perm model, CONSIGEN simplifies personnel planning for companies and the application process for candidates. The invoice calculation, which CONSIGEN takes into account for the successful placement of candidates, is based on a percentage of the candidate's first gross annual salary (fixed salary + bonus + benefits).
Contingency
For certain positions, CONSIGEN works purely success-oriented. Our clients are invoiced, in the moment in which the selected candidate has signed his or her contract. The invoice (100%) will be issued when the employment contract between the client and the placed candidate is signed.
Retainer/Direct Search
In the retainer model, the first instalment is invoiced at the beginning of the recruitment process, the second instalment after the shortlist has been sent, and the third instalment after the signing of the employment contract between the client and the mediated candidate.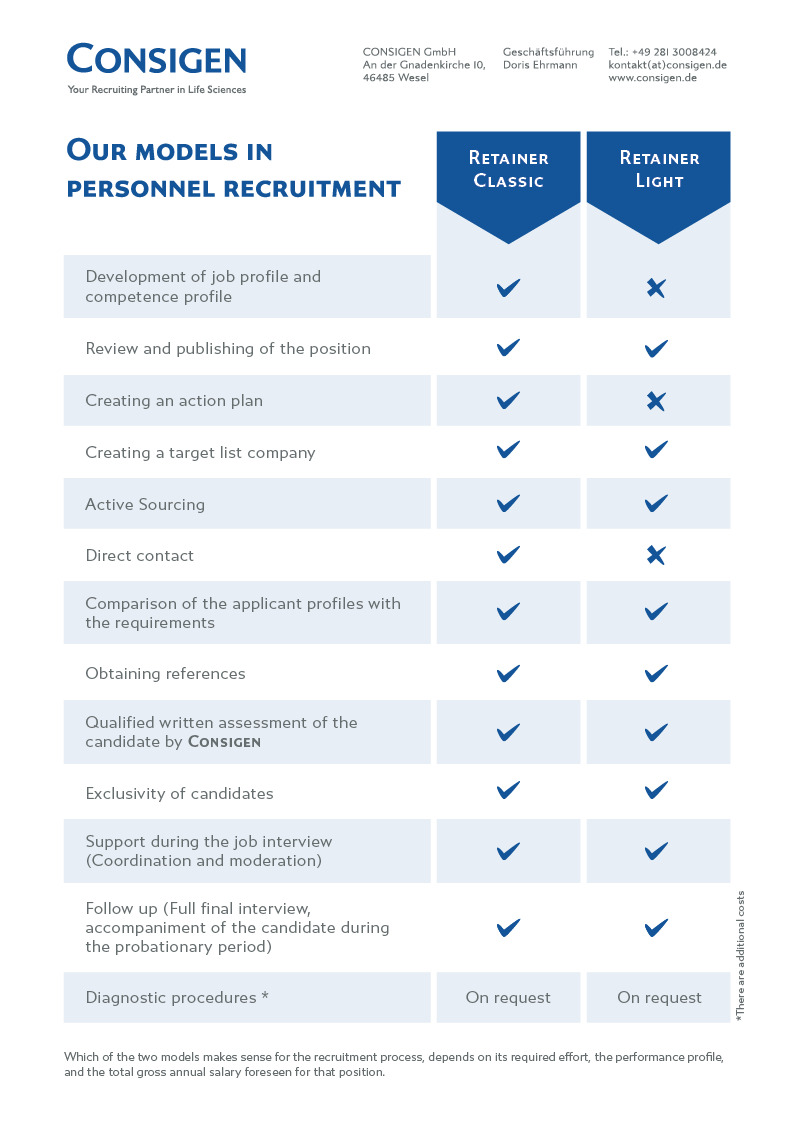 * There are additional costs